Palo Alto Networks® Security Operating Platform prevents successful cyberattacks by harnessing analytics to automate routine tasks and enforcement. Tight integration across the platform, and with partners, simplifies security so you can secure users, applications and data.
Palo Alto Networks Security Operating Platform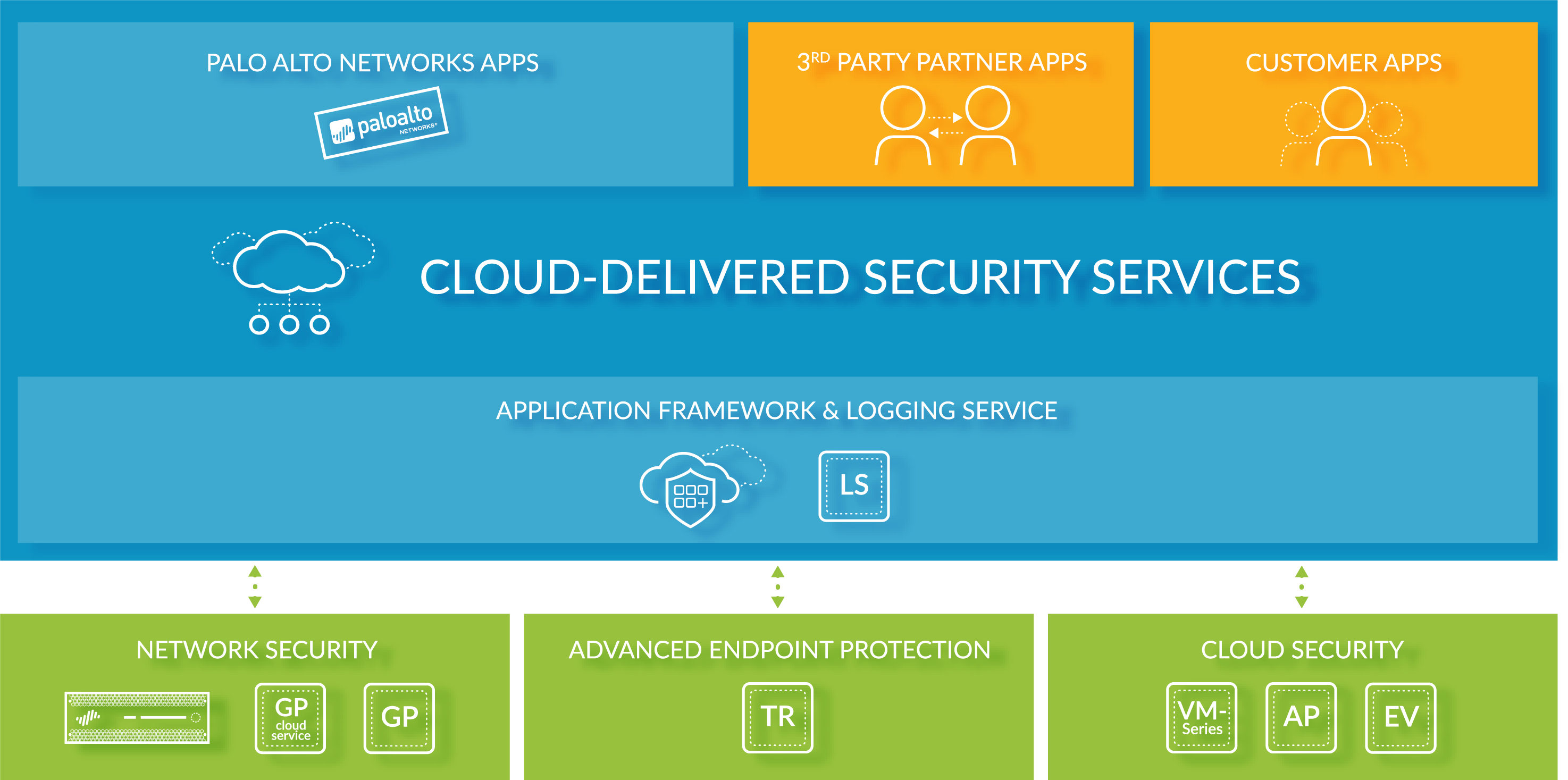 Prevent successful cyberattacks
Operate efficiently to stop attacks that cause business disruption
The Security Operating Platform empowers you to confidently automate threat identification and enforcement across cloud, network and endpoints – using a data-driven approach and precise analytics. It blocks exploits, ransomware, malware and fileless attacks to minimize infected endpoints and servers. The platform lets you easily adopt best practices and take a Zero Trust approach to reducing opportunities for attack.
Consume innovations quickly
Improve security effectiveness and efficiency with tightly integrated innovations
Threats are dynamic. You need to keep evolving to stay ahead. New capabilities are tightly integrated, building on the value of what you already have. With Palo Alto Networks Application Framework, you can quickly consume innovative security apps, using your existing security data, sensors and enforcement points. Whether developed by us, our ecosystem of third parties or your own teams, these apps can detect and report on threats, or automate enforcement workflows, to reduce response time. This way, the Security Operating Platform enables you to get the most out of your existing Palo Alto Networks investment.