Use global intelligence to stay a step ahead
The cloud-delivered WildFire® malware analysis service uses data and threat intelligence from the industry's largest global community, and applies advanced analysis to automatically identify unknown threats and stop attackers in their tracks.
Automatically prevent zero-day exploits and malware
Traditional malware analysis and sandboxing techniques simply aren't keeping pace with new exploits. WildFire goes beyond legacy technology to keep you a step ahead. It uses shared community-sourced threat data and advanced analysis, and immediately shares protections across the network, endpoint and cloud. Gain peace of mind knowing WildFire automatically delivers protections about every five minutes, preventing successful cyberattacks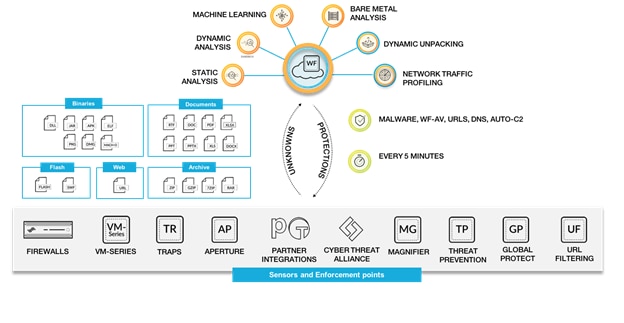 Detect unknown threats while maintaining privacy
WildFire identifies unknown threats using shared data from the industry's largest enterprise malware analysis community, including threats submitted from the network, endpoint, cloud and third-party partners. The service ensures data privacy through flexible data collection options, including regional clouds, government clouds, hybrid and on-premises analysis choices. It also saves security analysts time with detailed insight into the behavior of identified threats.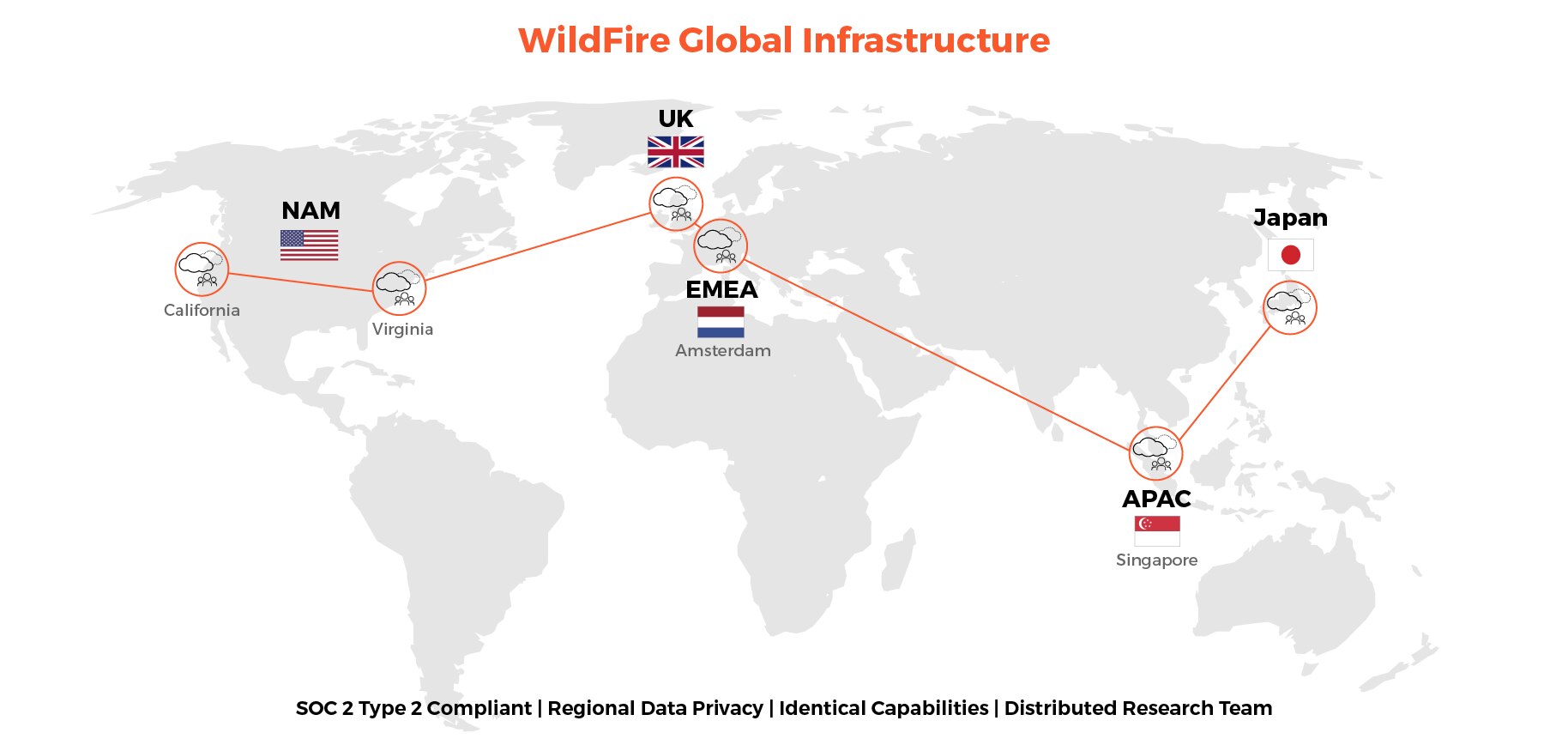 Stay ahead of new attack techniques
WildFire provides effective threat detection with complementary analysis engines, including machine learning and static, dynamic and other advanced analysis capabilities. It stops advanced attacks with built-in evasion prevention using a custom hypervisor and bare metal analysis, plus it keeps you ahead of attackers with innovative new detection engines – with zero impact on operations.
Automate threat prevention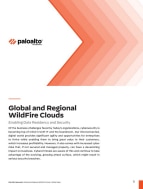 With WildFire you get immediate automated protections across the platform, stopping malware, malicious URLs, DNS and C2. You simply turn WildFire on, and it keeps your organization safe without any operational impact to next-generation firewalls or other Palo Alto Networks services. You can also get more threat information, including attribution and context, using threat intelligence from AutoFocus.
Request your Security Lifecycle Review (SLR)
The SLR examines your network traffic and generates a comprehensive report unique to your organization to help you discover the applications and threats exposing vulnerabilities in your security posture. Request now